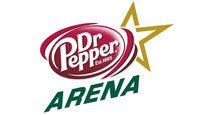 Dr Pepper Arena
Browse Events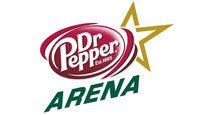 Dr Pepper Arena
2601 Avenue of the Stars
Click the map for directions
Monday through Friday 10am-4pm.
Parking
There are 2 parking garages to the west of Dr Pepper Arena with approximately 2,100 spaces total. The fee to park on an event night ranges between $5 and $15. Please find some general parking policies below: No overnight parking is permitted without the prior approval of facility management. Passing out flyers and the sale of merchandise by outside groups or individuals in the parking lots is strictly prohibited without the approval of facility management. There are no in and out privileges in the patron parking lots. Both parking garages at Dr Pepper Arena are cash-only lots.
Will Call
Will Call opens 2 hours prior to the event start time.
For safety reasons, patrons may be refused entry if they are in possession of prohibited items including, but not limited to: alcoholic beverages, illegal drugs, food, drinks, glass/plastic/metal containers, video recorders, audio recorders, fireworks, laser pointers, backpacks, coolers, knives over 5 inches in length, weapons of any type, baby seats or carriers, unauthorized noise makers, glitter, confetti, Frisbees, streamers, helium balloons, beach balls, parcels or packages, inflatables, or large bags of any kind. Dr Pepper Arena reserves the right to confiscate any prohibited items and/or escort the guest from the building