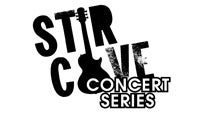 Stir Concert Cove-Harrah's Council Bluffs Casino & Hotel
Browse Events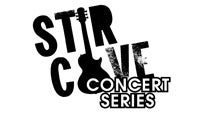 Stir Concert Cove-Harrah's Council Bluffs Casino & Hotel
One Harrah's Blvd
Click the map for directions
BOX OFFICE HOURS: Open 4 hours prior to show.
Parking
Parking is located North of the venue. Handicap parking is available West of the venue near the Harrah's main entrance. Parking is free.
Will Call
Open 4 hours prior to show. Customer must present actual credit card and valid photo ID.
Effective July 1, 2008, smoking will not be permitted in Stir Cove pursuant to the Iowa Smokefree Air Act. For more information or to register a complaint call
1-888-944-2247
or visit
www.IowaSmokefreeAir.gov.
Cancellation Policy All Stir Cove shows are rain or shine. The decision to cancel the show due to lightning will be based on a mutual agreement between Harrah's Management and the Artist Management. Refund Policy If the artist plays for 30 minutes, no refunds will be given if the concert is stopped due to weather. • All refunds will be given the next business day. • All phone and online purchases will be automatically refunded to the credit card used to make the purchase. • Guests who purchased their tickets on-site with a credit card will also automatically be refunded. • Guests who purchased tickets with cash on-site must bring their tickets along with their receipt for a full refund. • Guests who received complimentary tickets will NOT receive a refund. CONCESSIONS: Food and beverage vendors available. ATM located inside venue. RESTAURANTS & HOTELS: Harrah's Casino & Hotel:
712.329.6000
360 Steakhou
se Stir Cove Backstage Grill Fresh Market Square Buffet